Vegetables
Methi Palak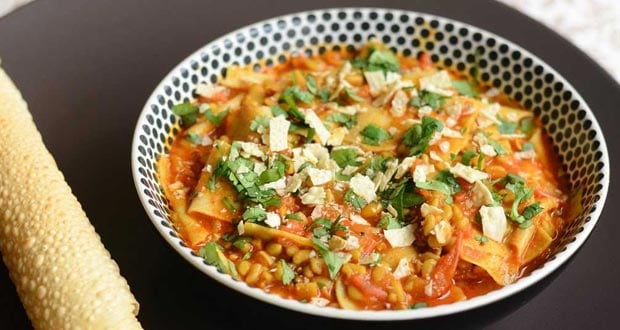 High on nutrition, this Methi Palak sabzi recipe is a great way to double the vitamins in your meal in the tastiest way possible! Blended with delicious spices and chilli, this is a quick and easy recipe to pack for your lunch or even have it for a healthy dinner meal.
Ingredients Of Methi Palak
1 Cup Fenugreek leaves

2 Cups Spinach, chopped

1 Tbsp Mustard oil

1/2 tsp Cumin seeds

2 tsp Cumin powder

1/4 tsp Green chilli, chopped

1 tsp Garlic, chopped

2 tsp Desi ghee

2 Papad, roasted

To taste Salt
How to Make Methi Palak
Blanch the spinach and fenugreek leaves in boiling water separately.

Drain and keep aside to cool.

When cool grind to a fine paste separately.

Heat oil in a non-stick pan; add the cumin seeds, chopped garlic and green chilli fry for a while.

Add the spinach-fenugreek paste and fry for a minute.

Add the cumin powder and salt and mix well.

Now add desi ghee and keep it on low flame.

Garnished with roasted papad served with Roti.
Tomato Paneer 
A low fat paneer recipe that is worth every calorie! A milky concoction of cottage cheese chunks, tomato puree, a pinch of sugar and mild spices, all tossed together in olive oil.
Ingredients Of Tomato Paneer
1 Tbsp olive oil

1 tsp zeera

1 star anise

1/2 Tbsp ginger-garlic paste

1/2 capsicum, diced

1 1/2 cups tomato puree

1 cup paneer, cut into medium sized cubes

Salt, to taste

1-2 tsp sugar

1 tsp garam masala

1/4 cup milk

Chopped coriander leaves, to garnish
How to Make Tomato Paneer
In a pan add olive oil, zeera, star anise, ginger-garlic paste.

Add the diced capsicum. Saute for 1 minute. (You can saute it for longer in case you do not like your capsicum too crunchy.)

Add tomato puree. Add salt, garam masala and sugar. Cook till it leaves oil on the sides.

Add milk. Mix well. Add the paneer cubes. Let it cook for 2 minutes on low flame. Do not over cook the milk as it can curdle.

Garnish with coriander leaves and serve.

Note: Paneer cubes can be grilled on a non-stick tawa till light brown before adding to the base. You can also add a split green chilli to increase the heat of the dish in step number 3.
Arbi Kaju Ki Tikki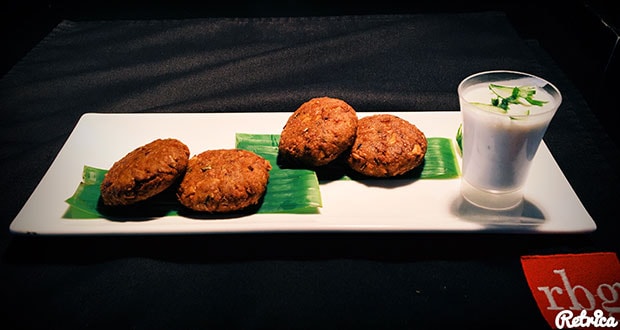 You can never have enough of Vrat ka khaana when we have so many varieties and such delicious food, that too when you are fasting! This mix of Arbi and kaju with tangy bit of green chillies will leave you wanting more. An amazing option for those fasting!
Ingredients Of Arbi Kaju Ki Tikki
200 Gram Arbi

50 Gram Cashew

2 Nos Green chillies

To taste Sendha namak

100 Ml Ghee

To garnish Fresh coriander
How to Make Arbi Kaju Ki Tikki
Boil arbi by adding a pinch of sendha namak.

Make cashew nut paste.

Mash arbi and mix with cashew paste, green chilly & ghee.

Make small tikki's out of the above mix and shallow fry it on a flat pan.

Fry till golden brown and serve with yogurt and cucumber dip.
Copyright © 2018 Hasnain Zaki. All Rights Reserved.