Mutton
Total Time : 30 – 45 mins      
Punjabi style mutton curry spiced with garam masala and pressure cooked. This is a popular Indian non veg recipe Punjabi Mutton Curry is one of the most popular non-vegetarian delicacies in India relished as a side dish. Mutton Curry, as the name says, is made with chunky mutton boiled with spice blend and served as a side-dish popularly. 
You must be wondering how to make the mutton curry. It is easy once you get the ingredients ready. It can be made by sauteing mutton pieces in oil along with the ginger-garlic paste, spices and condiments. A little patience while mutton gets ready and voila, you are done.  Don't forget to add Garam Masala as it will eventually lend that unique flavor to the mutton curry. The recipe is a favorite among Punjabis. It is relished on many special occasions and liked by non-vegetarians in winters especially.  
How to Make Punjabi Mutton Curry
Clean and wash mutton pieces. Drain water and keep it aside.

Heat oil and ghee in a fry pan. Add cardamom, cloves, black pepper corns, cinnamons and bay leaves.

Saute for a minute. Add finely chopped onion and salt.

Saute till the onion turns light brown.

Add ginger garlic paste and cook till the raw smell disappears.

Now add turmeric powder, red chilly powder and coriander powder.

Combine well and add mashed tomatoes.

Cook until the tomatoes turn pulpy and oil separates out from the masala.

Add the mutton pieces and mix well.

Cook in medium flame for 4 to 5 mins, stirring once in a while. Add yogurt and mix well.

Cook further for 4 to 5 minutes more. Now add 2 cups of water. Stir well.

Taste and adjust salt and seasonings. Add freshly chopped coriander leaves.

Add garam masala powder and mix well.

Transfer the masala into the pressure cooker and pressure cook for 4 whistles and simmer for 10 to 12 mins. (The mutton should be cooked till it becomes tender and juicy).

Once the pressure turns off, combine gently. Lipsmacking Punjabi Mutton Masala is ready.
Parsi Mutton Cutlets Recipe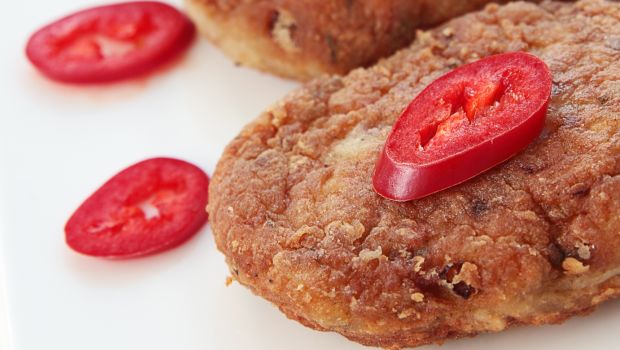 Ingredients Of Parsi Mutton Cutlets
250 Gram Mutton mince

1 tsp Ginger paste

1 tsp Garlic paste

1 Green chilli (coarsely ground)

1/2 tsp Turmeric

1 tsp Red chilli powder

1/2 tsp Clove-cinnamon powder

2 Tbsp Potatoes (mashed), boiled

5-6 Pudina leaves, finely chopped

1 Tbsp Coriander, chopped

To taste Salt

To coat Bread crumbs

4 Eggs (whisked, to coat the cutlets)

To deep fry Oil
How to Make Parsi Mutton Cutlets
In a bowl take the mince and massage it with your hands for 3-4 minutes.

Now add the ginger paste, garlic paste, green chilli, turmeric, red chilli powder, clove-cinnamon powder, mashed potato, pudina, dhaniya and salt. Mix it well.

Make medium sized round patties (makes around 5-6). Coat the cutlets with bread crumbs from both sides. Refrigerate for 30 minutes.

Whisk eggs. Coat the refrigerated cutlets in the egg mixture. Deep fry in hot oil till golden brown from both sides.

Serve with sliced onions and chutney. Squeeze some lemon juice on top if you want.
Mutton Rezala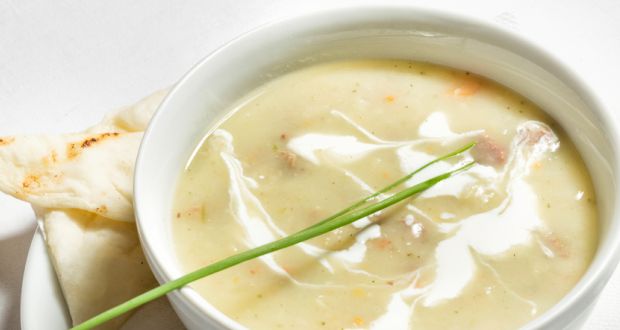 A Bengali mutton curry made in luscious creamy white gravy. Meat infused with deep, rich flavours of cashews cream, khoya and coconut.
Ingredients Of Mutton Rezala
1 kg kareli botis

1 kg seene ka parcha

300 gm white onions

20 gm ginger

20 gm garlic

12 green cardamoms

5 gm white pepper powder

20 gm desiccated coconut

50 gm cashew nuts

250 gm curd

150 gm khoya

150 gm cream

250 gm ghee (clarified butter)

2 drops kewda jal

2 drops mitha ittr

2 silver leaves

Salt to taste
How to Make Mutton Rezala
 Wash and clean mutton pieces.

 Blanch in a pan of boiling water, remove the scum, drain and keep aside.

 Extract the juice of ginger and garlic and keep aside. Then grind separately onions, cashew nuts and coconut to a fine paste.

 In a heavy bottomed pan place the mutton, pour enough water to cover, add salt, green cardamoms and bring to boil, then simmer.

 When the meat is half cooked, add the ground onions and the ginger-garlic juice.

 Cook until dry. Then add ghee and the beaten curd, fry till the meat is dry.

 Add the nut paste and coconut and fry for 2 to 3 minutes, taking care that the masala does not brown.

 Then add white pepper and 1 1/2 cups of water, or enough to cook the meat for a thick gravy.

 Simmer for a while. Remove from fire add kewra jal, mitha ittr and mashed khoya.

 Blend well. Finally add the cream. Serve hot garnished with silver leaf. Roomali roti is a good accompaniment for this dish.
Copyright © 2018 Hasnain Zaki. All Rights Reserved.