Biryani  &  Pulaos
What is The Difference Between Pulao (Pilaf) and Biryani?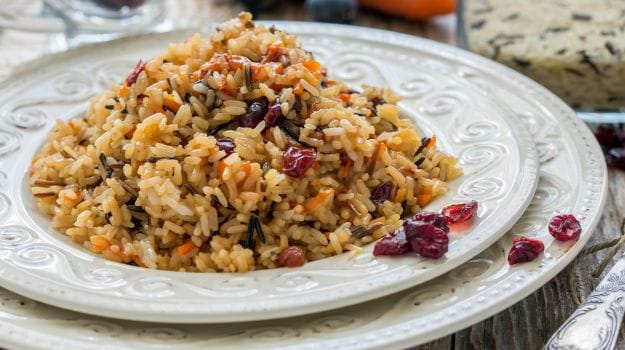 One of my frequent bugbears is the interchangeable use of the terms "biryani", "pulao" and, well, "tehri" to a lesser extent. All are loosely used to describe just about any rice-with-spice dish with meats or veggies bunged in. And each time, someone I know and possibly hold dear uses the words "veg pulao" or "veg biryani", I mentally cringe! For years now, I have been (gently) trying to correct the usage, and so it is here once again-the distinction between the three, what really is a pilaf/pulao, how is it different from a biryani. What is a tehri, a term people have almost forgotten to use. And, well, first things first: why there is no such thing as "veg pulao" or "veg biryani"!
The pilaf or pulao is, of course, one of the oldest dishes that seem to have existed through large parts of the world, in particular in central Asia, in the old Persian empire, the Ionian (Greek) world and in the later Ottoman empire and all its parts. In the ancient world, rice -native to the Subcontinet, grown in what is Nepal and Bihar today – travelled from India westwards, where it became entrenched in the Persian culinary tradition.So, it is entirely possible that rice-based dishes such as the pulao too travelled from ancient India to Persia and Greece (both conquered and reconquered by each other) and became firmly a part of their cuisine histories. Certain historical records suggest that the word pulao, in fact, traces its roots from the Sanskrit word "Pulla" (meaning rice and meat). If we believe this theory of how the pulao travelled, ironically enough, it would seem that it was reimported back to India from the Central Asian world of the Mughals and before that of the Turkish-Afghan rulers in the Subcontinent before it became firmly a part of our own national cuisine.
One of my Greek friends once cooked the pilafi for me. To me, it seemed almost the same as my own family's version of the Yakhni Pulao. One of the older dishes of northern India, the Yakhni Pulao – rice cooked in goat meat stock and whole spices – is a Kayastha special, representing northern India's rich Ganga-Jamuni, Indo-Islamic culture. It is a dish that got into the community's repertoire due to the proximity of the scribes with the Mughal courts. And it clearly shows up the way the pilaf travelled to India-from its Persian and Persian-influenced homelands to the Subcontinent with the travelling retinue of cooks and wives of the Delhi emperors.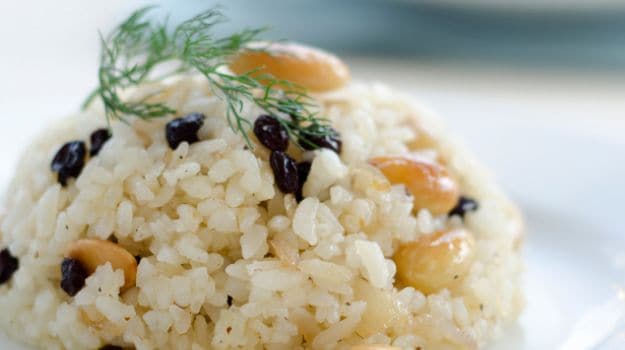 Rice & Its Varied Preparations
What distinguishes a pilaf/pulao from other rice-with-spice preparations like our own khichdi or rice gruels is the separation of the grains of rice. Each grain has to be separate and flavourful, cooked as it is in just enough stock to let it cook fully without getting mushy. So any rice dish which is cooked with meat (with other additions depending on the terrain and culture it belongs to) and where the grains are separate is technically a pilaf/pulao.
The Persians/Iranians, of course, have a huge repertoire, adding bits of pistachios, orange water and zest and saffron (the hallmark of the cuisine) and many different kinds of meats, including fish, lamb and beef to the pilaf/pulao.
As the pilaf/pulao travelled to India, it gained in spices and seasoning. Yoghurt of the Indo-gangetic belt replaced lemon/orange as the souring agent for the meat and flavours got bolder. So my family's Yakhni Pulao recipe involves first making stock with meat, onion, ginger–garlic and whole spices like bay leaf, black cardamom, peppercorns, cloves and cinnamon. Fennel, interestingly also a Greek/central Asian spice, is particularly added in some recipes of the pulao. The stock is reserved and the meat further browned in fat to intensify flavours before rice is added and the meat and rice allowed to cook fully together in the stock.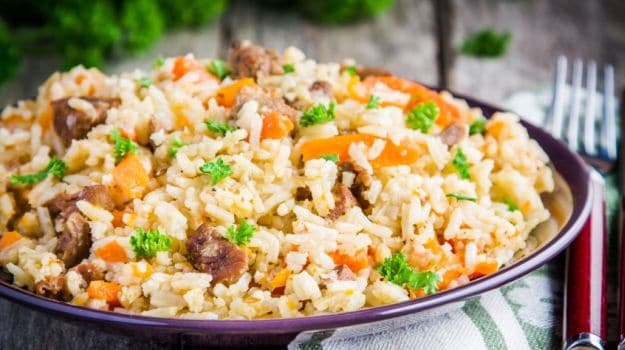 The pulao of Delhi evolved into the many biryanis of India, where higher levels of spices were added, including khus khus, copra and sesame in Hyderabad. The biryani was also created by layering the rice and meat (which could be pre-cooked or kachcha) and that sets it apart from the pulao. But it is also true that the pilaf/pulao is a much more subtly spiced dish than the biryani.
If you know the histories of these dishes, you would of course understand why there are no real vegetarian pulaos and biryanis. The Afghan pulaos – Kabuli Pulao as it is called – use vegetables like carrots and dried fruit like raisins to offer contrasting flavours of sweet and saltiness. But these are in addition to meat. The main flavour of the pilaf/pulao and indeed the separation of its grains comes from stock made with meat.
The tehri, on the other hand, is the vegetarian cousin of the pulao in the Subcontinent. A dish made using fresh seasonal vegetables and rice. But that is a separate story.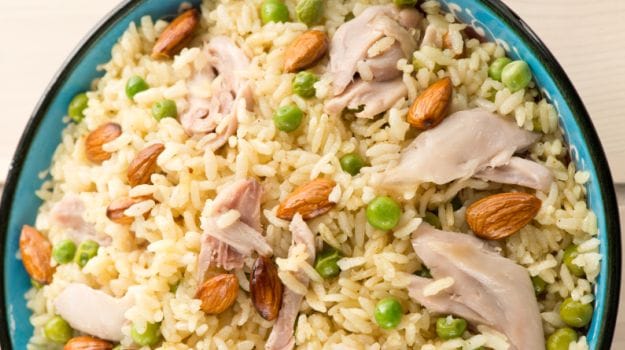 1. Hyderabadi Biryani 
Straight from the streets of Hyderabad, get the authentic flavours simmering in your kitchen. One of the most popular biryani recipes, this dish is surely here to win hearts. It's nothing but half-boiled rice layered with fried onions, mint, cooked meat and cooked dum style.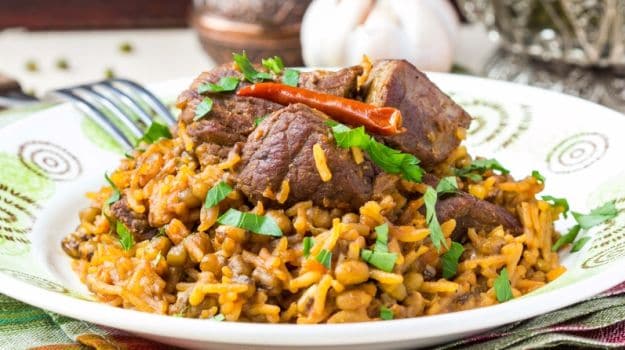 Hyderabadi Biryani
2. Keema Biryani
Cook up a storm by combining minced lamb with aromatic spices and crunchy nuts. Keema biryani is the delicious amalgamation of rice with aromatic spices and minced meat, dry fruits and rose water that is a delight to relish on.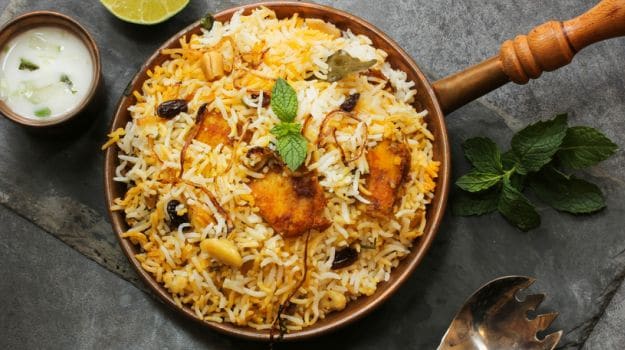 Keema Biryani
3. Awadhi Mutton Biryani 
What's a biryani not cooked in a royal style. A classic from the royal Awadhi kitchen. Mutton pieces are cooked to perfection amid fragrant rice. Succulent, marinated mutton, slow-cooked in a melange of roasted spices to make a spicy Awadhi biryani.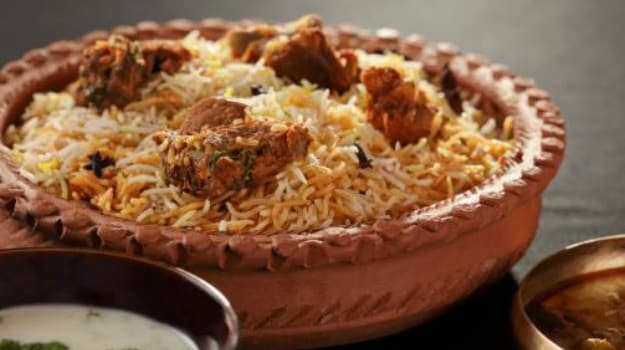 Awadhi Mutton Biryani
4. Chicken Reshmi Biryani
Explore the burst of flavours enrobed in a mix of chicken and rice. A simple recipe, chicken reshmi biryani is everything you need to celebrate Eid.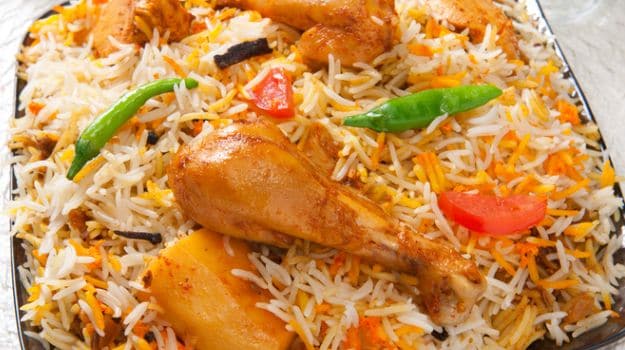 Chicken reshmi biryani
5. Makhni Paneer Biryani
Tender paneer pieces cooked to perfection in a hearty mix of rice and local spices. Doused in a creamy texture, this special treat will please one and all.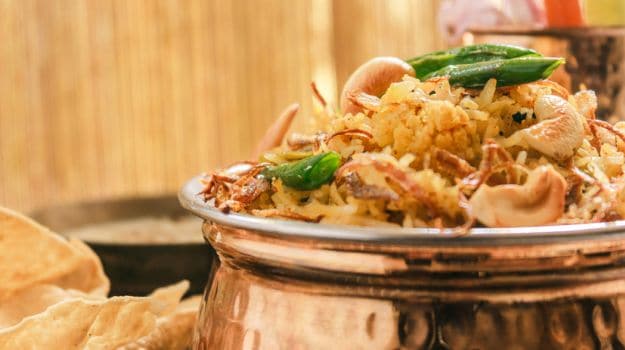 Makhni Paneer Biryani
6. Calicut Chicken Biryani
From the beautiful city of Calicut, comes this authentic chicken Biryani. A quick and easy recipe using chicken and rice with distinct flavours of South. Yes, perfect biryani does exist.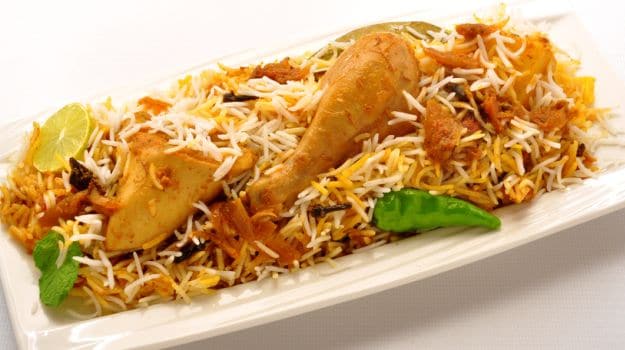 Calicut Chicken Biryani​
7. Scheherazade Biryani

 
Surprise all by serving this authentic Iranian Biryani at your dinner table. Succulent fishpieces are cooked together in spices and a generous helping of nuts.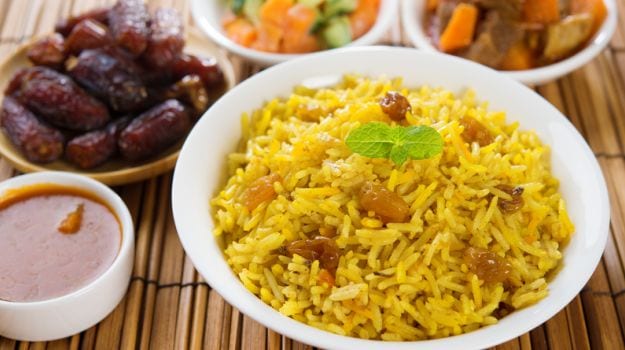 Scheherazade Biryani
 ​8. Murgh Ki Kachchi Biryani
This one is a must try for all the chicken lovers. Raw chicken pieces are marinated and cooked with rice dum style – simply lip-smacking!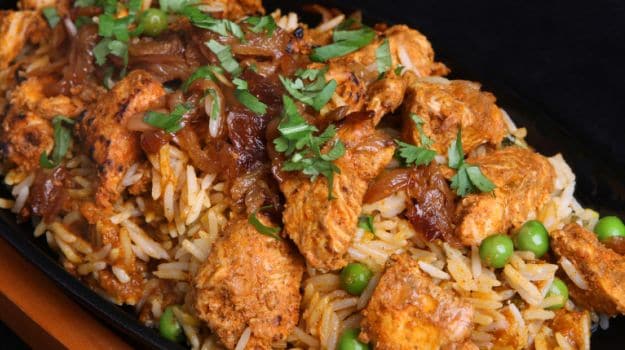 Murgh Ki Kachchi Biryani
9. Chicken Biryani With Coconut Milk
This one is a heartwarming combination of spices and condiments simmering with chicken pieces and rice. An added dose of coconut milk makes this one a creamy, aromatic treat.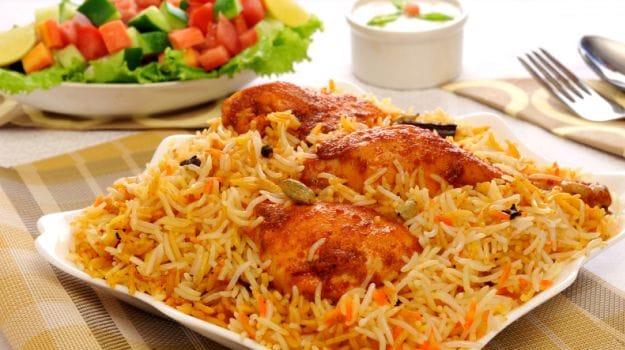 Chicken Biryani With Coconut Milk 
​10. Machchli Biryani
Beautiful fish pieces layered with rice and truckloads of flavours – this one will steal you all the praises! If you are bored with your usual chicken and mutton biryani, it is time you get hooked on to fish biryani and surprise your guests this festival.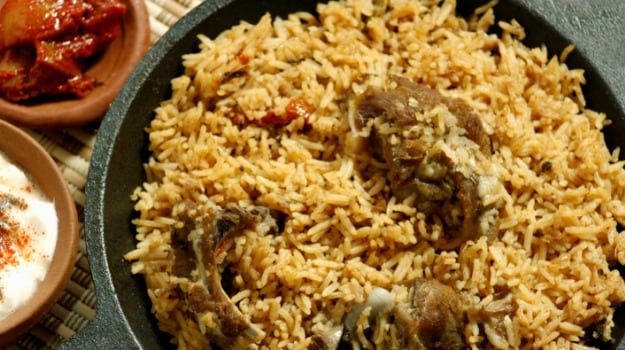 Macchli Biryani
A perfect Biryani can never be bereft of the sensational aroma. A quintessential Biryanis always studded with a scented element which takes the aromatic quotient to yet another level. Jasmine, Rose, Kewra, Saffron and Screw-pine are widely used for this purpose.
Copyright © 2018 Hasnain Zaki. All Rights Reserved.